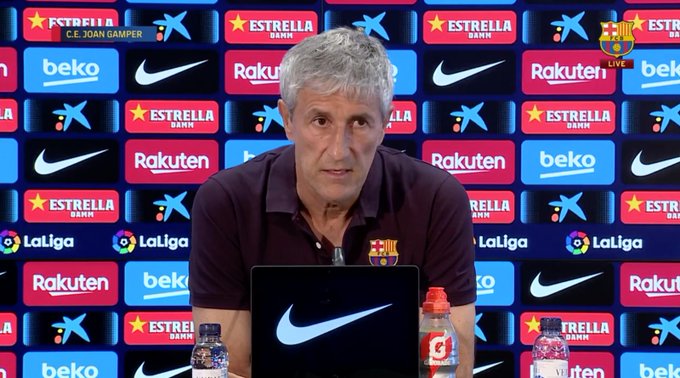 Nélson Semedo placed himself at the centre of controversy for breaking La Liga's health protocol to go to a birthday and had to train sperate from his Barca teammates.
In the pre-match press conference for the match against Mallorca, his manager, Quique Setién, revealed that he apologised to him.
Semedo, after his controversial outing to a birthday in which he broke the health protocol, apologised to his manager and everyone. Quique Setién revealed it in the pre-match press conference for the Mallorca match, as well as analysing other topics.
"He was terribly worried, it was an oversight that led him to this situation, he was not aware of how the situation was. It is obvious that he has made a mistake. He has apologised to me and to everyone. He's really sorry. It's just a mistake", the manager explained.
"In principle, I have not decided whether he will play or not but whether he plays or not will not be for this unfortunate or careless reason that he has had. It's a situation that for me, footballing, is not going to affect me to make the decision", he added with regards to the situation.
Speaking rather in general about the return of the league, he said: "We are very well, with great motivation, you can feel it in the training and I am sure of the enthusiasm, desire and that pause and intelligence that we must show to be better than the opponent".